More than anything, we want to create a cozy atmosphere and space to be in as we are.
Lora Krasteva is an artist and cultural producer. She is currently on a residency in Teren, which will result in the BECOMING CZECH gathering on 21st and 22nd of March. This project is one of the many cross-border presentations of performance art under the Perform Europe initiative. It will explore the relationship of first-generation migrants in Brno to the ideas of national identity, belonging, and the broader issues of migration.
I know that many of your projects point to human rights and the equality of life opportunities. Even the BECOMING... project. Do you consider yourself an activist? What are your other socially engaged projects?
Absolutely. Activism has always been a part of my practice and so is my work in cultural policy. For me, creating socially engaged projects is a way of responding to the complexity and inequalities of this world.
Recent projects include working with British-Romanian theatre company BÉZNĂ Theatre on The People's Tribunal on Crimes of Agressions - Afghanistan Sessions, the devising of my play The snake bites the hardest when it knows it is dying that deals with politics and corruption in Bulgaria or co-founding Migrants In Theatre, a UK network to better the representation of first generation migrants on and off stage. Until recently, I was also the Executive Producer of Arts & Homelessness International, a network that advocates for a place for arts and creativity in homelessness provision.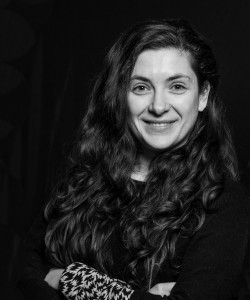 The project BECOMING... will take place in four different countries, Czech Republic, Great Britain, Romania and Germany. Did you find anything surprising or special about the Czech national context and its people?
As part of my research, I interviewed people from all walks of life and spent time learning about historical aspects of migration in the Czech Republic. What I have learned vicariously through this process is the importance of Czech language in the integration to society, the importance of personal boundaries for Czech people or the administrative difficulties in accessing health insurance and care for instance. Although these examples are not necessarily relevant only in the Czech Republic, they did provide me with important insights into what life is like as a newcomer here. Another thing that really stood out unfortunately is the inherent Russophobia of Czech society… Like elsewhere in the world, there are prejudices, xenophobia and racism that must be challenged.
What made you choose the 3 participants, Sonya Darrow, Maa Ry Nguyen and Alma Lily Rayner, out of the many who answered Teren´s open call?
We had a total of 46 proposals and I am not going to lie, it was a hard choice to make! The depth and breadth of the ideas were phenomenal. Both the Teren team and us (Claire, the producer of the project, and I) sat down to discuss possibilities. What attracted us to the selected artists was their openness to collaboration, the intersectionality of their approaches and portfolios and the willingness to jump into a project without a predetermined outcome. It was also very important to have at least one of the artists based in Brno as well as a representation of the diversity of migrant experiences/backgrounds in the Czech Republic.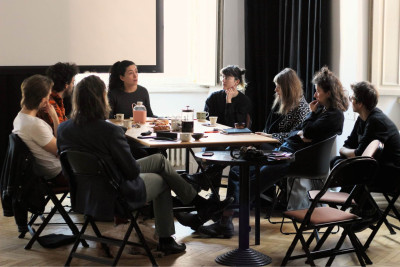 Is the exclusively female team of coworkers incidental or is it more a part of the coherent process of working with historically marginalised people and the anti-patriarchy policy?
I didn't even realise that we were an all-female team so I guess that answers the question…! More seriously though, the ideas, portfolios and background of the artists were what drove us to the decision and on this occasion, we weren't focusing on particular gender expressions or sexualities.
Can you please briefly tell our visitors what to expect from the two-day BECOMING CZECH gathering?
Becoming Czech will be a 36-hour gathering that includes sharing circles, communal cooking and semi-structured discussions as well as time to rest, write, create, draw… More than anything, we want to create a cozy atmosphere and space to be in as we are. People are welcome to drop by, come and go or stay overnight for a sleepover! I really look forward to welcoming everyone.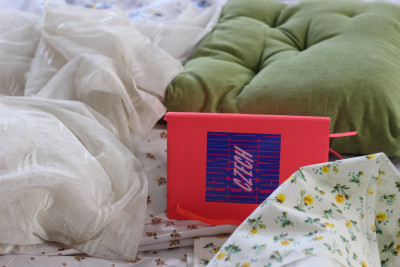 The interview was conducted by Kristýna Businská / Rozhovor vedla Kristýna Businská
More about Lora:
@lorakrasteva on Twitter and Instagram
More about the project Becoming Czech:
https://jasuteren.cz/en/program/becoming-czech