CET covers the activities of three unique, artistically autonomous theatres that produce and present bold works of art throughout the year, namely, Husa na Provázku, HaDivadlo and the Terén Performance Art Platform.
Through them, the centre researches and develops contemporary forms of performing arts and creates a stable environment for artistic experimentation and the search for new forms of theatrical language in relation to contemporary forms of other artistic disciplines. CET supports the dramaturgical and aesthetic diversity of all three theatres, which view their activities as an instrument for exploring the world and participating in the creation of its future.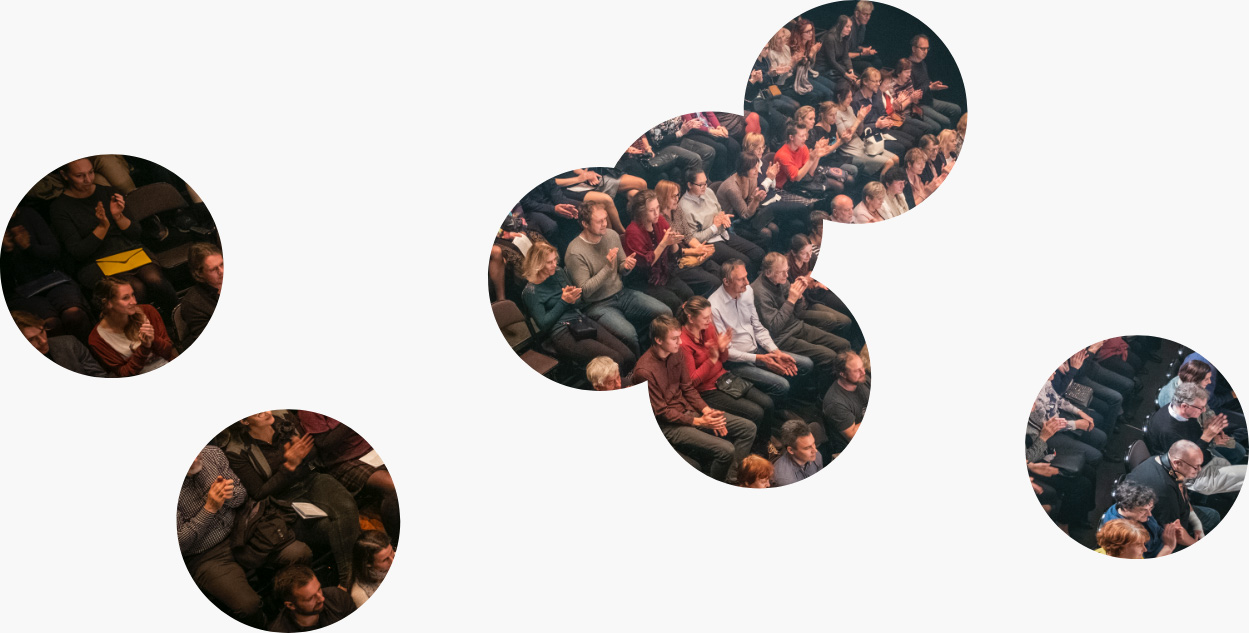 A progressive municipal organization
CET consciously reflects and develops the role of a cultural institution established by the city of Brno. It formulates its activities in accordance with the long-term cultural vision of the city and its living relationship with the dynamically changing social and cultural context. CET fulfils its role as a municipal institution by means of progressive operational practices, insofar as CET strives to be a socially barrier-free and environmentally sensitive organisation, able to create decent working conditions and make use of technological innovations.
CET regards its activities as a public cultural service. The institution's civic responsibility is to offer critical social reflection through its own artistic work and associated programmes. CET is an open forum for public discussion and an actor in social change.
CET conceptually devises accompanying and educational programmes in the form of dramaturgical introductions, lectures, discussions and other formats, with the aim of broadening the reach of the communication aspect of its theatrical projects and specialist interest in the performing arts. This effort is further enhanced by its open library and archive and via the publishing activities of its specialist magazine CEDIT.
CET is an active partner in and an initiator of cooperation. As a municipal organization, it creates long-term bonds with the domestic and international cultural context, not only with the distribution of its own and guest productions, but also by building closer creative ties and cultural dialogue. CET actively cooperates with cultural organizations of the city of Brno, such as academic institutions, non-profit organizations and civic movements, and with other actors in cultural and public life.

A community, a neighbourhood and a meeting space
CET creates an environment that encourages people to meet and engage in lively discussion. It has long strived to connect different social strata and communities, to break down social barriers and to positively engage ideological and opinion-based opposition groups. The artistic activities of CET are open to the general public, yet, at the same time, they are able to address a demanding and expert audience. The CET spaces are also popular places to while away one's free time and, in the context of the historical centre of Brno, constitute an open neighbourly environment.